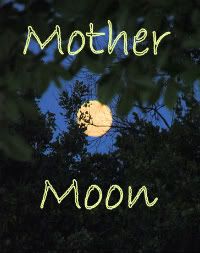 Well, the Harvest Moon brought me a special little something. I won the giveaway over at Mother Moon's blog and I just wanted to say a big THANK YOU to her! She writes an incredible blog and I encourage everyone to pop over for a visit! She's definitely doing something right with over 300 followers!! Thank you again Mother Moon!
Well, I wasn't able to do my rit last night but I was able to do the children's one with Munchkin. He really enjoyed participating...almost too much as he was really upset with me once we blew out the candle because I wouldn't re-light it!
We have a pretty busy weekend with having people over tomorrow in celebration of Munchkin's second birthday and then our Mabon celebration on Sunday. I have so much to do today, I barely know where to start!! Most of it's laundry unfortunately. Both boys are being particularly
bratty
challenging today so it's gonna be a long one.
With that, I'll leave you with today's fare.
This is another family favourite, and is practically the only way I can get my Munchkin to eat fish.
Ranch Breaded Fish Fillets
¾ cup Italian seasoned bread crumbs
1 pkg dry ranch-style dressing mix
2 ½ tbsp vegetable oil
4 small tilapia fillets
Preheat the oven to 350F.
Place the bread crumbs in a bowl. In a shallow dish, mix the dressing mix and oil to form a paste. Coat the tilapia fillets with the paste, then dredge in the bread crumbs to lightly coat.
Place the fillets on a baking sheet and bake in the oven for about 15 minutes or until golden brown.
Enjoy your Friday!